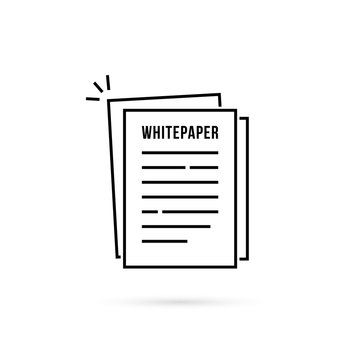 A Whitepaper is a document in the form of a guide whose function is to try to explain to users how to solve a problem or help them understand a certain topic.
Although they are often confused with ebooks, whitepapers are more oriented towards the B2B market and, rather than deal with a generic topic, they seek to provide solutions to problems or to delve more broadly into the topic at hand.
Content Marketing increasingly provides us with more tools to give our content a different format depending on the objectives we have or the topic to be discussed. Currently white papers are one of the most demanded by users.
How to make a Whitepaper?
It is a document that is not very long and linear, between 5 and 15 pages, which focuses on a single topic trying to delve into it. For this, it is very important to have reliable data based on some research . The tone is usually formal and the vocabulary is technical on the subject in question.
In the end, a Whitepaper is a document that should be useful to users and help them resolve any questions or problems on the subject in question. For this reason, it will be very important to look deep into the subject and provide the resources that our users need.
We leave you a very interesting article with the differences between a Whitepaper and an Ebook so you don't confuse them and get the most out of each of them.